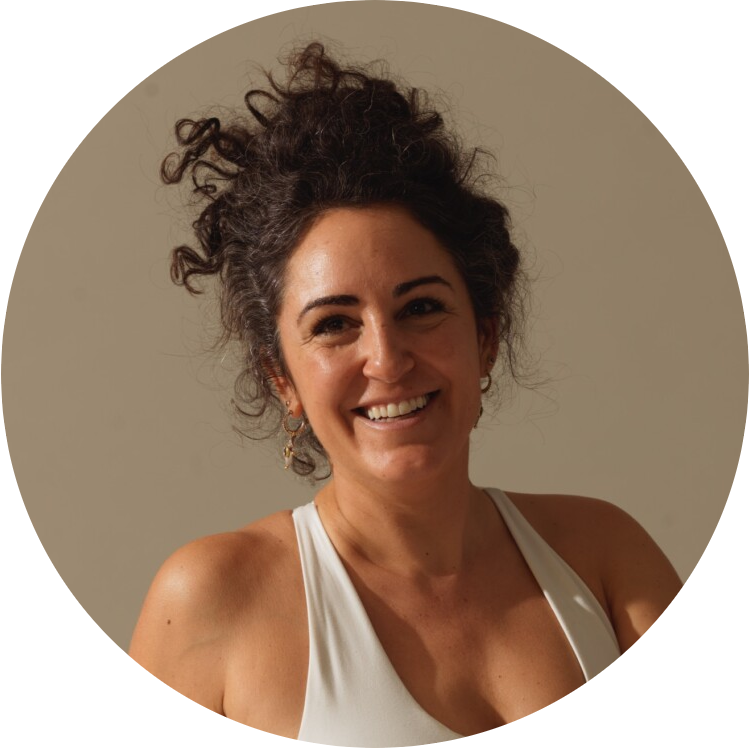 Vanessa
Founder | teacher
I am a Desert Rose because my home is the High Desert of Texas and New Mexico where the Desert Rose, whose flowers I love, is widespread. Like the Desert Rose, I feel most comfortable in nature where there are high temperatures and lots of sunshine. Oh and I love the song Desert Rose by Sting. I have been a Nomad and a Free Spirit all my life. Yoga is much more than a hobby to me: it is my lifeblood. When my father, a Kundalini Teacher, introduced me to Yoga in my early Twenties, I was a lost soul. The minute I discovered Yoga I knew that I was found. Not a day went by when I didn´t hear the mat calling to me. In October 2012 I decided to turn my passion into my profession and became an RYT 200 Yoga Alliance certified Yoga Teacher with Anamaya in Costa Rica, under the supervision of Paula Tursi from Reflections Yoga in New York.
I immediately started teaching at Case de Yoga in El Paso, Texas and have never looked back. I have continued to expand my knowledge and thirst for growth or "picking at the wound" as some call it, becoming E-RYT 500 certified Teacher with School Yoga Institute (SIY) on Bali in 2019, a Kundalini (KRI 300) teacher in 2020 with Panch Nishan in Berlin, an Ayurveda Wellness Coach with Katie Silcox´s Shakti School and Yin Yoga Teacher (Soma Chandra, Persia Juliet) in 2021, a Crystal Bowl Facilitator with Irina Stern´s Sound Alchemy in 2022 as well as a Breathwork Facilitator in Portugal in 2023 (Mela Mariposa). I am also a Teacher Trainer with SYI, to whom I am grateful for continuing to ask me to facilitate teacher trainings around the world.
I now channel my passion for Yoga into passing on my knowledge and experience to others, utilising a broad set of influences and knowledge acquired over time, including TCM, Ayurveda, Shamanism, Breathwork, Meditation and Sound Healing. My teaching style if a reflection of me, a melting pot of influences and inspirations from around the world.
Viva Studio is my anchor, the flower on which I rest. It is home to me, for as long as it nourishes me. It is my compass, the place to which I always return, no matter how far or how long I travel. The city of Berlin and this world we live in desperately needs Yoga – to bring balance, harmony and union to the human race and this planet.
Simone
Simone teaches Yoga from the heart. Her passion is teaching pregnant women and new mothers, this powerful energy is beautiful and magical and fills her with pure joy.
Simone is a certified 300h Hatha/Vinyasa Yoga teacher since 2018.
Since 2020 she is trained in Pre- and Postnatalyoga and completes her Ayur Doula training in 2023.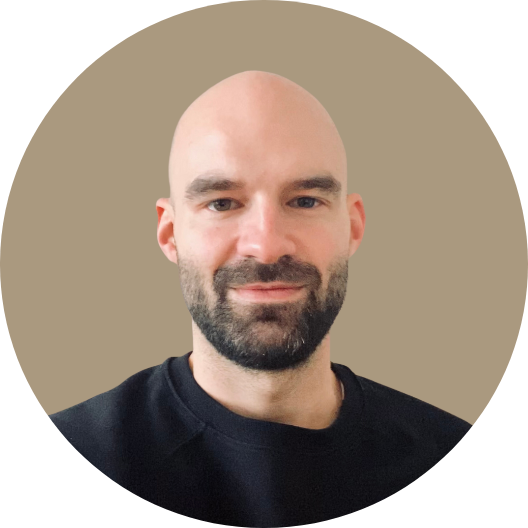 Chris
Chris is UX Designer, founder and 800h+ certified Jivamukti Yoga teacher who discovered the magic of Jivamukti back in 2015. Chris's classes are dynamic and challenging, yet accessible to all levels. He guides his students through the practice with compassion, helping them discover the transformative power of the practice.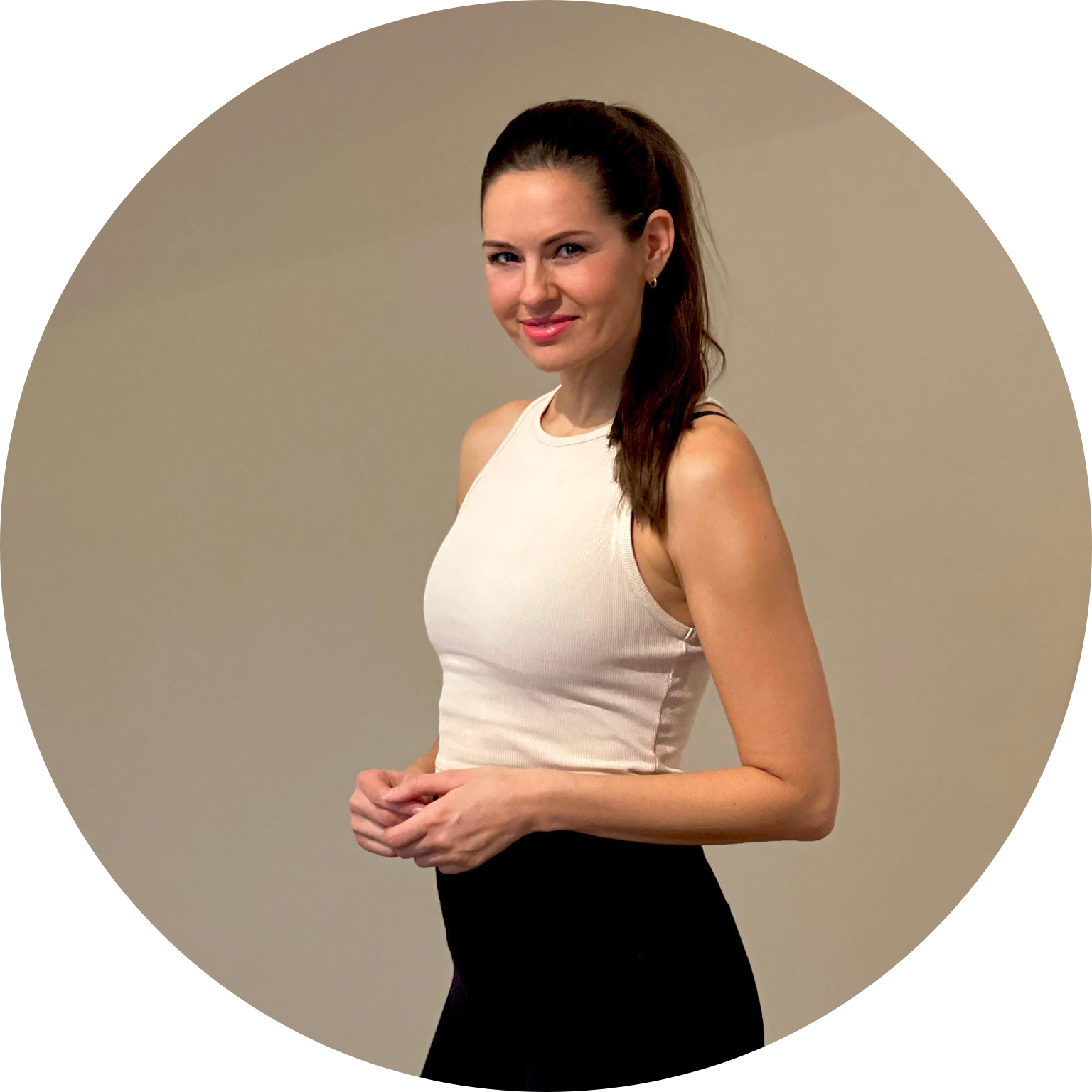 Sahra
Sahra is a yoga and meditation teacher in Hatha Yoga and pre- and postnatal yoga. She fell in love with Yoga in Cape Town, South Africa, her so called 2nd home and decided to join a yoga teacher training in Bali in 2018. Since then she loves to inspire people to live a mindful and fulfilled life including Yoga and meditation practice. Her classes are mostly strong Yoga Sculpt classes and dynamic Hatha Yoga classes for everyone containing breath work, meditation and sometimes a deep relaxation with Yoga Nidra. She does also Meditation workshops for beginners.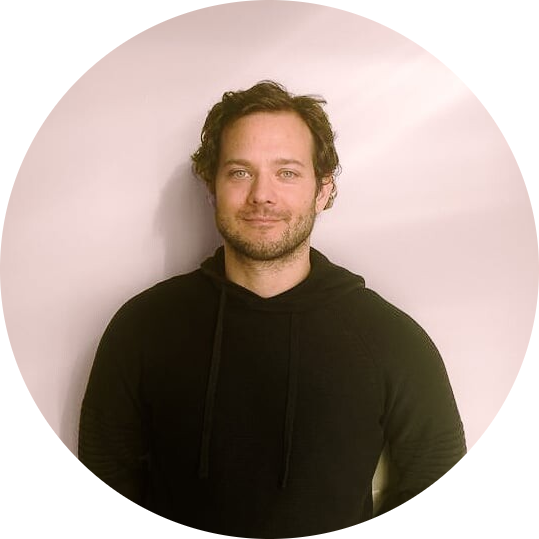 Misa
Misa Mladenovic is originally from Belgrade. Prolific in sport from his early days, he explored martial arts including Karate, Kung Fu, Capoeira as well as Gymnastics and Parkour, Misa fell in love with Yoga  while studying sports on the faculty of sport and physical education. It is no surprise then, that Misa teaches Rocket yoga. Plenty of arm balances and uplifting energy awaits you.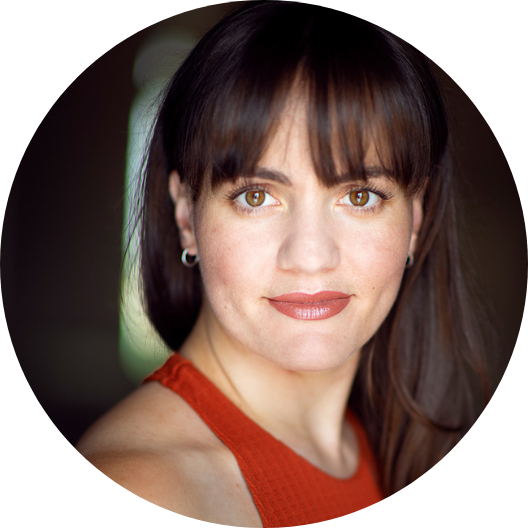 Anja
Anja is a yoga/meditation facilitator, dancer, musician and writer, passionate about supporting and inspiring practitioners through the intelligent, functional and creative exploration of movement, supported by breath work, meditation, mindfulness, mantra, poetry, philosophy and self-development. She has studied and taught world-wide earning over 400 hours of qualifications with teachers such as Duncan Peak, Melanie McLaughlin, Persia Juliet and more. Her clients have included studios in London, Sydney, Berlin and Paris, retreats in Sardinia, Ibiza and Corfu as well as for the GYMONDO International App. She curates experiences carefully and uniquely based on specific needs, with the invitation for practitioners to tune deep into the power within, cultivating a deep awareness and intuition.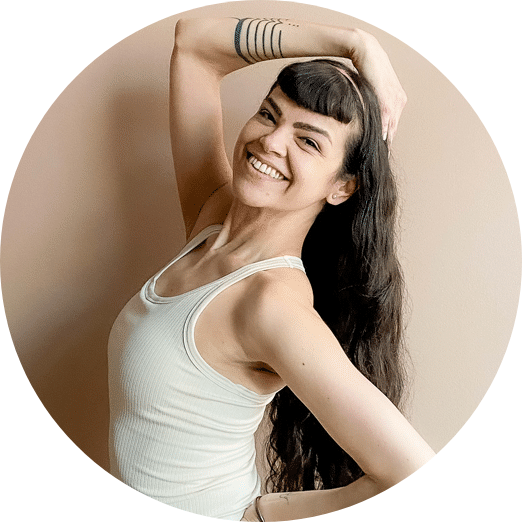 Adriana
Adriana is a classically trained ballet dancer from Rio de Janeiro. She has been performing in Germany since 2003  and loves to share her knowledge in her ballet barre and pilates classes.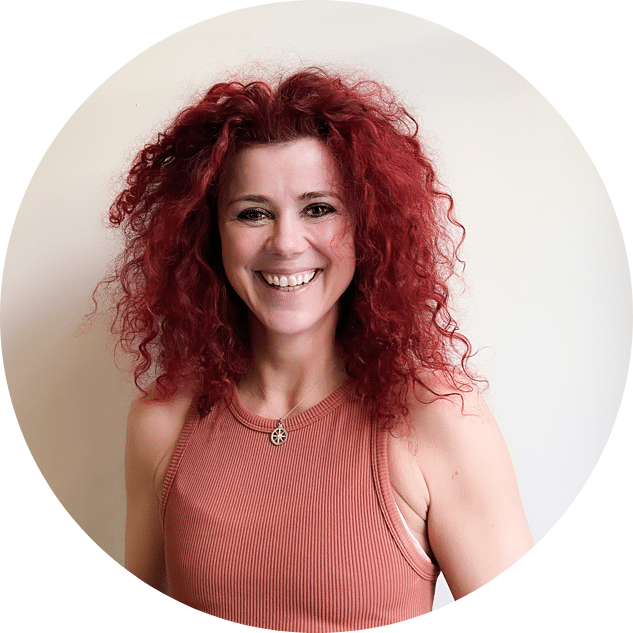 Gerit
Gerit is a qualified teacher and personal trainer specializing in the field of sports rehabilitation/orthopaedics.  Her classes are full of energy, joy, heart and great music, and that's contagious.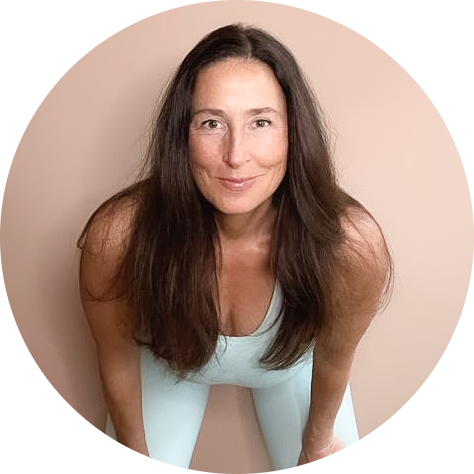 Anja
Anja von Behr is a Vinyasa Yoga teacher, Founder of "SUP-Yogis" and SYA Ambassador for Germany (International SUPyoga academy). As a SUPyoga teacher she focus on keeping the outer and inner balance.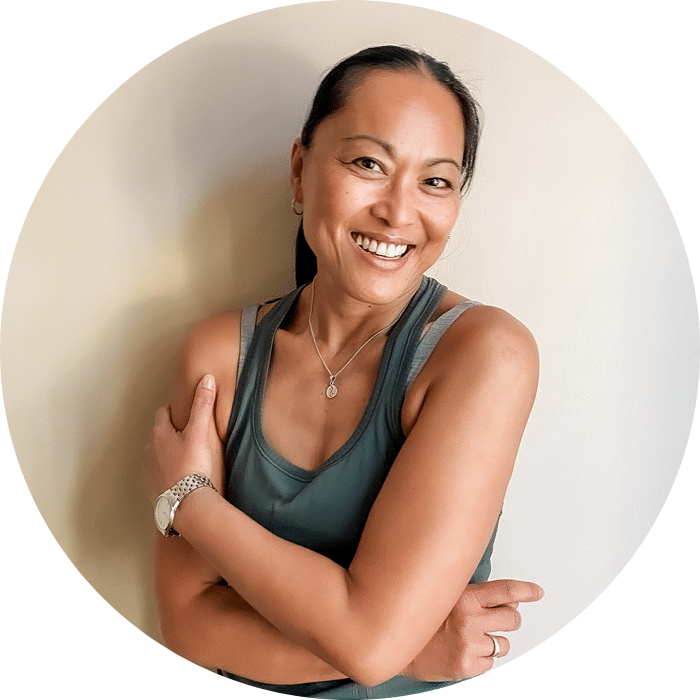 Saifohn
Saifohn is a certified Yoga Alliance Yoga teacher (E-RYT 500) and Hatha Yoga teacher. She has been practicing yoga since 1999. What started as a hobby gradually turned into a passion and eventually became a profession. After completing several trainings in different styles of yoga to enhance and deepen her practice, she was particularly influenced by Vinyasa Flow and Anusara Yoga. In the year 2000, she discovered the Pilates method and has been devotedly practicing this holistic form of exercise ever since, finding it to be the perfect complement to yoga.
Eva
Eva is a contemporary dancer and multidisciplinary teacher.
She loves to be versatile and to explore many movement disciplines to enrich her knowledge and technique.
After moving to Berlin from Italy, she started to work as a fitness instructor, started her pathway with yoga completing a 200hr YTT and became a certified Animal Flow instructor.
Today she teaches contemporary dance, yoga, pilates and fitness workouts.
In her classes she combines power, body strengthening and mobility through a playful flow.
Eva believes that the human body has the power of being free and constantly searching new ways of expression.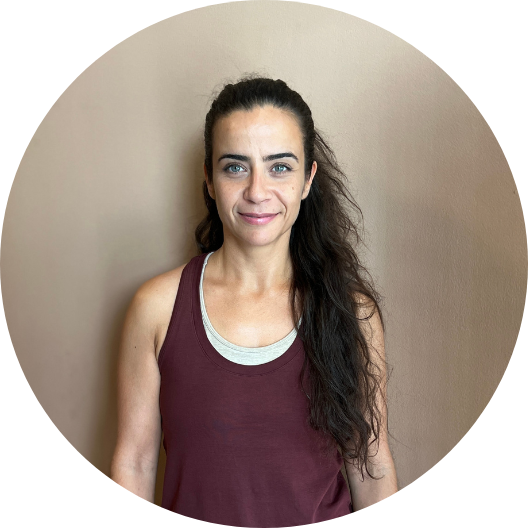 Anusheh
Anusheh has been practicing Yoga since 2006 and accumulated more than 1000 hours of teacher training and continuing professional development in that time. Her classes are authentic, heart-opening, fun, deep and calm. She takes her time when practicing and conveying knowledge, making sure the body is aligned correctly and the breath is in tune with the body's movement. Come try out her "Anusara inspired Hatha Yoga" classes at Viva.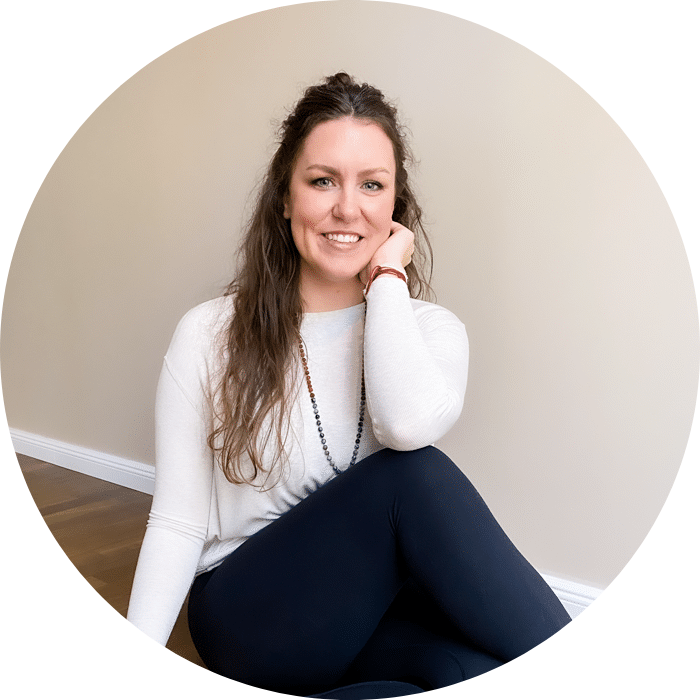 Jennifer
Jennifer discovered yoga in 2015 and completed her 200-hour RYT at the Asheville Yoga Centre in February 2018. After moving back to Berlin in September 2018, she studied vegan nutrition and started teaching Restorative and Yin Yoga, as well as giving Yoga Nidra sessions and sound baths.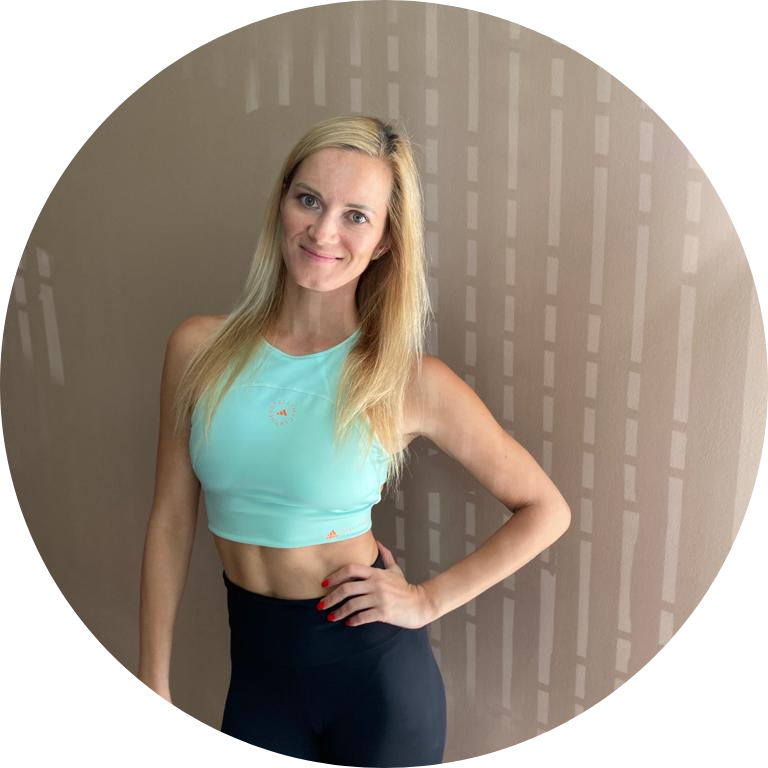 Maria
As a professional ballet dancer with over 15 years of experience in different countries, Maria has always been passionate about functional movements and effective training to build up lean muscle. She combines her knowledge of barre workouts and pilates to create her functional movement training.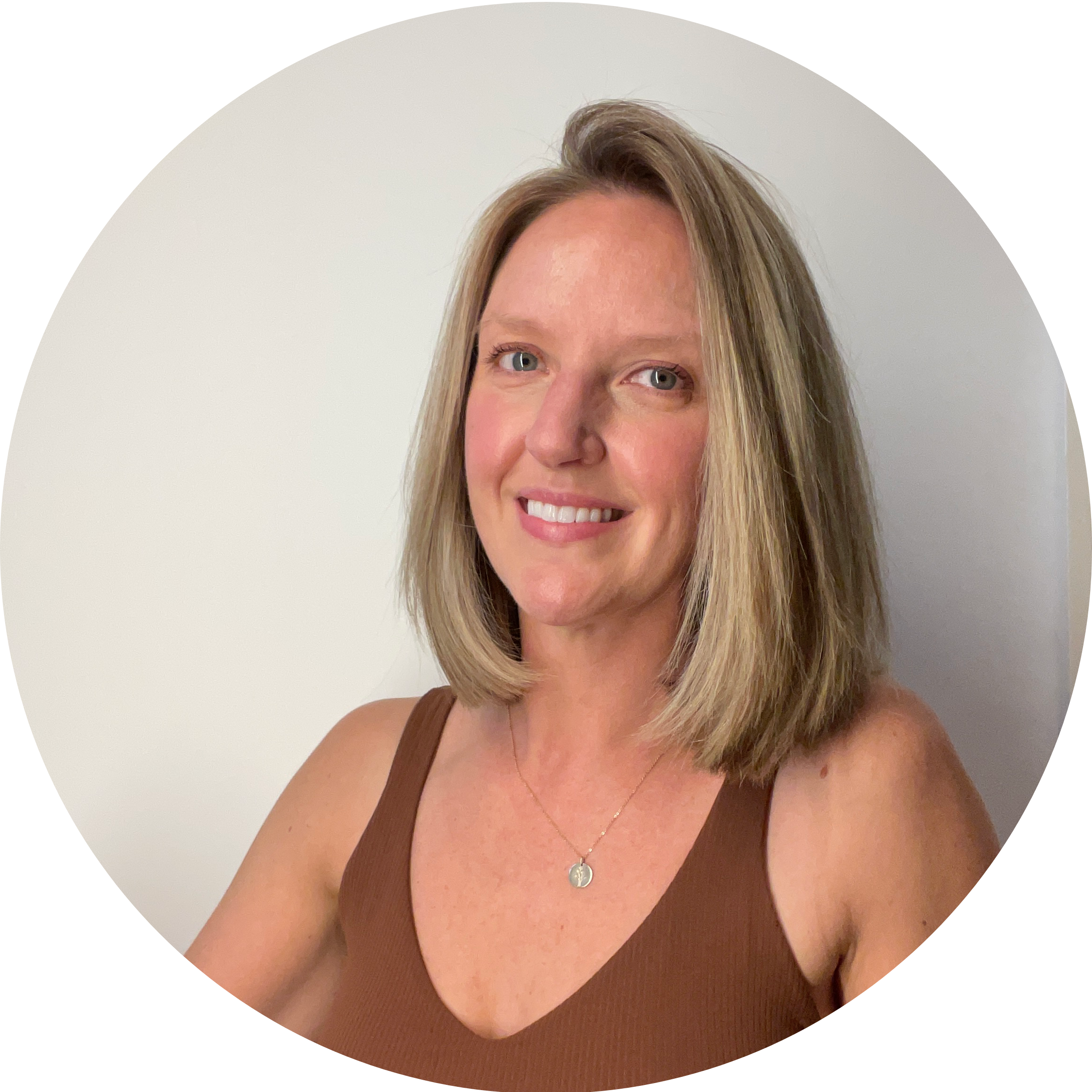 Courtney
A Colorado native, Courtney believes that yoga can connect you to your truest self and help you move through the world in a beautiful way. Her classes are sweaty, soulful and centered around super healthy alignment. Expect opportunities to up the ante with arm balances and inversions as well as moments of surrender, all set to a soulful soundtrack. She holds a 200 hour RYT from Saraswati's Yoga Joint in Norwalk, Connecticut.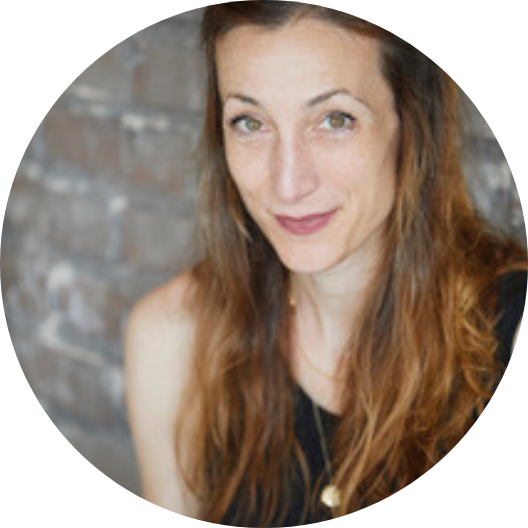 Marie
Marie is bilingual (half American/ half German) and can teach in both languages. She just got back from 6 months in Carbondale, CO where she taught at both True Nature and Kulayoga.
She brings with her several teacher trainings (2008-2018), yoga therapeutics, Yinyoga tt (2012) and yoga nidra tt (2017), AYS (Ayurveda Yoga Specialist 2020) meditation tt (2020-2022 Himalyan Institute, Homesdale, PA)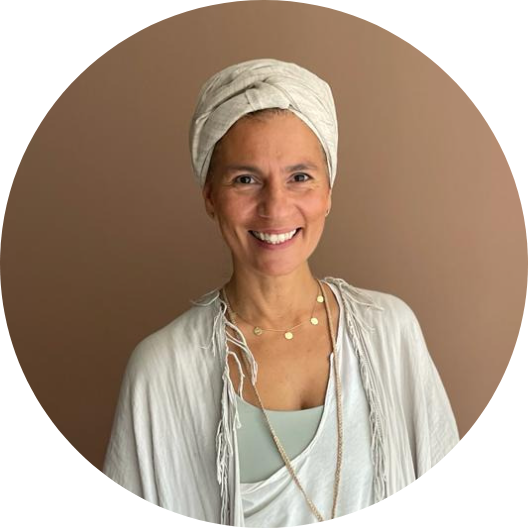 Elif
Elif Amrita Chanan is a KRI Kundalini certified teacher and calls the spirit of her classes Quantum Kundalini. It is a combination of the traditional kundalini elements with her experience as an advanced student of Dr. Joe Dispenza. She carefully selects and creates special kriyas – a mix of dynamic exercises, postures, breathworks, meditations, mudras and mantras. This practice is activating and tuning your energy centers by aligning all organs and cells in a unified and coherent way. It strengthens your nervous system and brings balance and harmony into your inner cosmos. Experiencing a class with Elif Amrita leads you to your natural, healthy rhythm of life. You'll feel it! Feeling good, elevated, emotionally balanced, thinking clearly and being focused.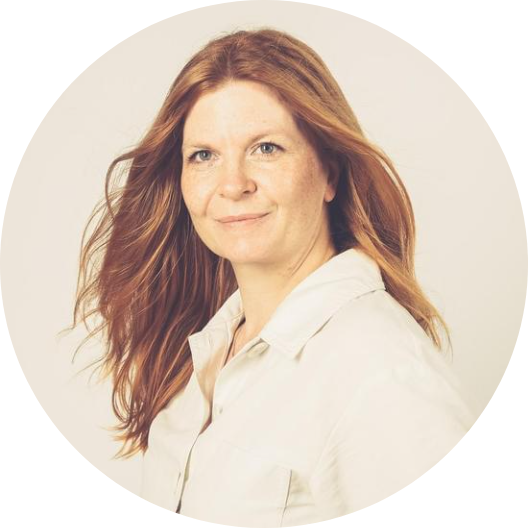 Rabea
Rabea is a Kundalini Yoga teacher (KRY) and holistic coach. (Systemic Trauma Therapy, Sat Nam Rasayan Level 1 & 2) She loves to open the space for the ups and downs of transformation.
In Kundalini Yoga, transformation can take place on a physical, psychological and spiritual level. Rabea's classes go deep, both through an intense, energetic yoga style and through a profound meditative practice. With precise work on the asanas, dynamic exercise series, pranayama and deep mediation, body and mind are aligned. The nervous and immune systems are sustainably strengthened and the hormonal balance is balanced, so that feelings of happiness are awakened at the same time. Through regular practice, the body quickly changes and becomes stronger and more agile, so that vitality and endurance become noticeable. Stress will be absorbed – stability, vitality and lightness come to the fore. The psyche comes to rest, serenity and stillness.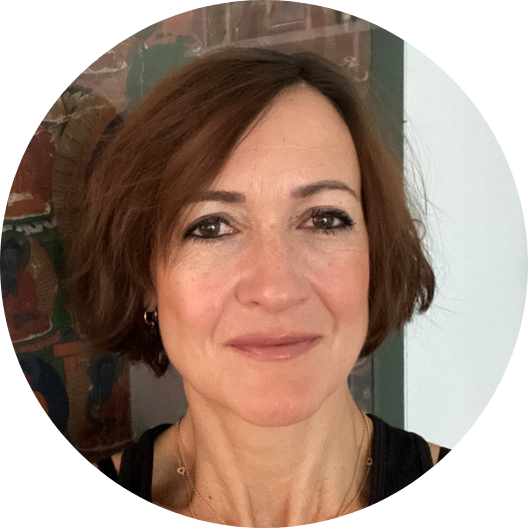 Katja
In addition to my work as a flight attendant and mother of three children and two dogs, yoga carries me through the mostly hectic everyday life in which we want to meet all the demands and thus forget or forget to perceive ourselves. In yoga I find the connection to myself again, can let go and calm down the carousel of thoughts, so that I can focus on the essentials again.
It is close to my heart that my participants leave my classes more relaxed, energized and with a clear mind. I teach a powerful, dynamic flow surrounded by quiet moments to reflect, gather and refuel.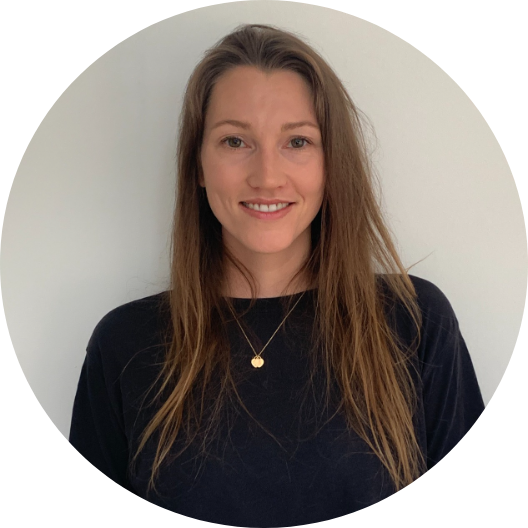 Corinna
Corinna is a Barre & Pilates Trainer certified by Youpila Studios.
"Teaching barre is all about these teeny-tiny moves, which makes your muscles shaking – and that's a good thing. I would love to inspire you to feel this `shake`, `tuck` and `plié` we all have heard before in the latest magazine. What catches me most though is that we prioritise our well-being, both mentally and physically, in Barre. Let's move together!"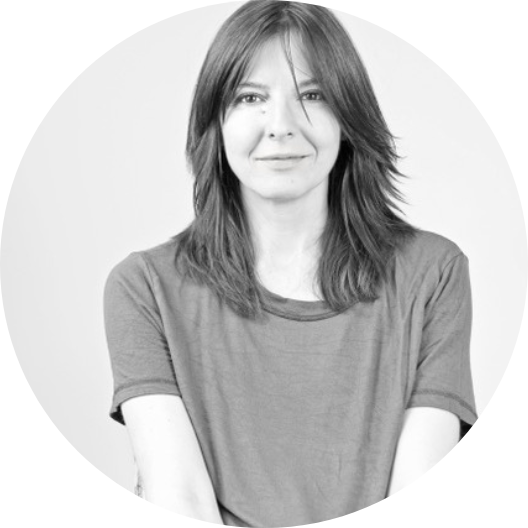 Jana
Jana is a former ballerina with extensive stage experience at the Deutsche Oper Berlin and TV German Ballet. She has worked as a choreographer for various TV shows, showcasing her talent for creating captivating dance routines. Jana is also a celebrity and stage movement coach, specializing in staging performers for live events and video productions. With skills as a video editor, she has expertise in social media and TV, utilizing her creativity to produce engaging content. Additionally, Jana is a barre and Pilates instructor who draws inspiration from the human form's anatomy and beauty. Her classes provide an opportunity for individuals to discover their potential through a harmonious dialogue between body and mind, with music serving as their guide.